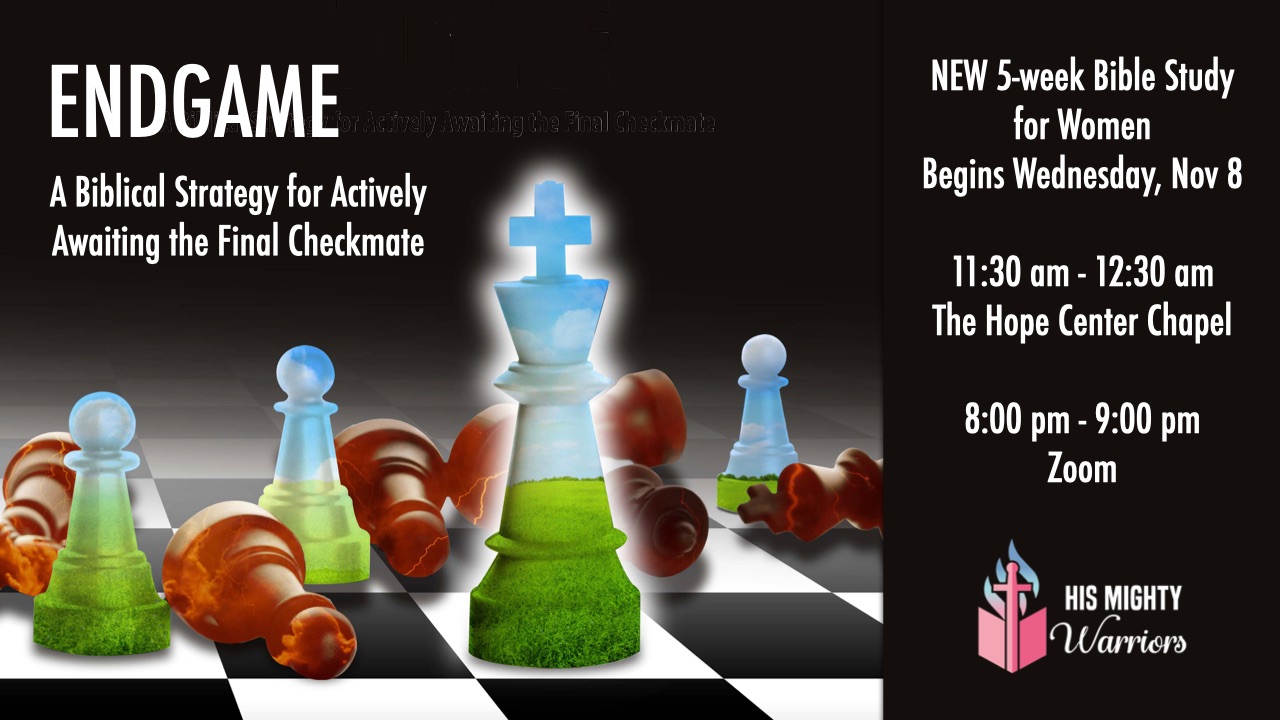 Ladies, join us this fall for a new study beginning Wednesday, Nov 8.  
The new offering is a 5-week study called "Endgame: A Biblical Strategy for Actively Awaiting the Final Checkmate." It takes a practical look at how we should be living as the end of days draws nearer. This is not a theological study of end times, but obviously, some of that will be incorporated.  
The study will be offered weekly on Wednesdays:
In-person at 11:30 at The Hope Center 
Online at 8:00 pm via Zoom
To save your seat, simply fill out the form below. The cost of EACH study is $10 and can be paid at the first meeting.